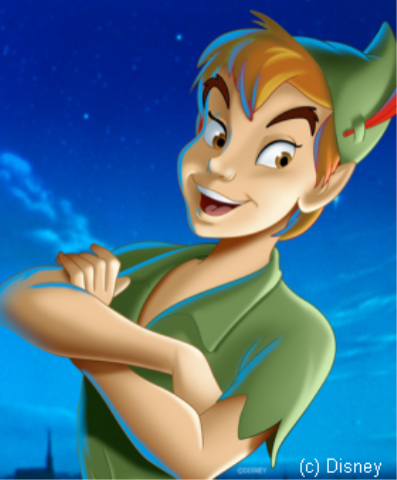 At the age of 45, writer
Regina Brett
wrote a column for the Cleveland Plain Dealer listing 45 lessons that life had taught her thus far. As a breast cancer survivor, many of those lessons were learned the hard way. Five years later she added five more lessons rounding her list up to 50 and turned her popular list into a book called
God Never Blinks
. I found her list to be entertaining, inspiring and thought provoking. I thought I would go through each of her lessons learned and write about how that lesson has or has not come up in my own life, now that I am 40 and feel old enough to have finally learned something.
"It's never too late to have a happy childhood. But the second one is up to you and no one else."
~ LESSON #19
I am a lucky Bumble. I had lots of happy moments in my childhood. There was lots of adversity to overcome with the many moves my family made and I had lots of tormentors as the constant New Kid. But I survived and remember the fun and friends and adventures much more than the bullies and broken hearts and hard work. I hope that most of you had enough happiness to offset the misery of childhood as well.

I am also lucky in the respect that I never truly grew up. I went off to college and enjoyed playing as well as studying. I prolonged that fun during my twenties as a single gal enjoying the dating scene and the excitement of supporting myself and bonding with roommates. In my thirties I eventually "settled down" with Andy, but without kids we were free to travel and go to sporting events, concerts and pretty much any other fun activity that suited our fancy and budget.

So I think that my entire life has pretty much been a happy childhood. One spent learning how to have fun, guided by my elders and another spent just having fun as a reward for my hard work in the real world. I'm now at the start of my forties and recognize that at some point other facets of life will require more attention than just my passing fancies. My health needs to be more closely cared for so my aging body doesn't hamper my desires. My expenses need to be properly allocated for future living needs. Other loved ones are in need of my time and devotion. But that doesn't mean that I will stop having fun or striving for a happy childhood.

The way I see it, growing up doesn't mean you have to be a Grown Up. Find a way to have fun in your life on your terms every now and then. That inner child wants to come out and play. Why keep it grounded?